Welcome to the world of digital strategy consulting, which is where innovation meets business growth and success. To stay ahead of the competition in today's digital world, businesses must find their way through a complex maze of tools, customer habits, and new trends. Here, a Digital Strategy Consultant becomes your trusted partner and guide, helping you create a winning strategy that makes the most of your online presence, gets measured results, and moves your business toward a prosperous future.
As a Digital Strategy Consultant, I have a lot of knowledge and experience about how the digital world works. My goal is to work closely with you to unlock the power of data, analytics, and new techniques to help shape your digital transformation journey. With a smart thought and a deep knowledge of your business goals, I can help you manage the digital world, use its potential, and set up your brand for long-term growth.
For businesses of all kinds and sectors in this digital age, a comprehensive digital strategy is crucial. From making effective digital marketing plans to improving your online visibility, from accepting innovation to tracking and improving results, I will work hard to find solutions that meet your specific needs and lead to real results.
During our time together, I will keep you up to date on the latest digital trends, tools, and best practices. Together, we will stay ahead of the curve, seize new chances, and make sure that your business stays at the center of the digital shift.
So, I'm here to help you every step of the way, whether you're a small business trying to make your mark online or a large company looking to improve your online profile. Together, we'll help your business reach its full potential in the digital age and set it up for long-term success.
Get ready to grow your business and start a digital path that will change everything. Let's talk about how I can help you reach your digital goals, grow your business, and make it a leader in your industry. Welcome to the world of digital strategy consulting, where there are no limits to what you can do and no limits to your success.
What is a Digital Strategy Consultant?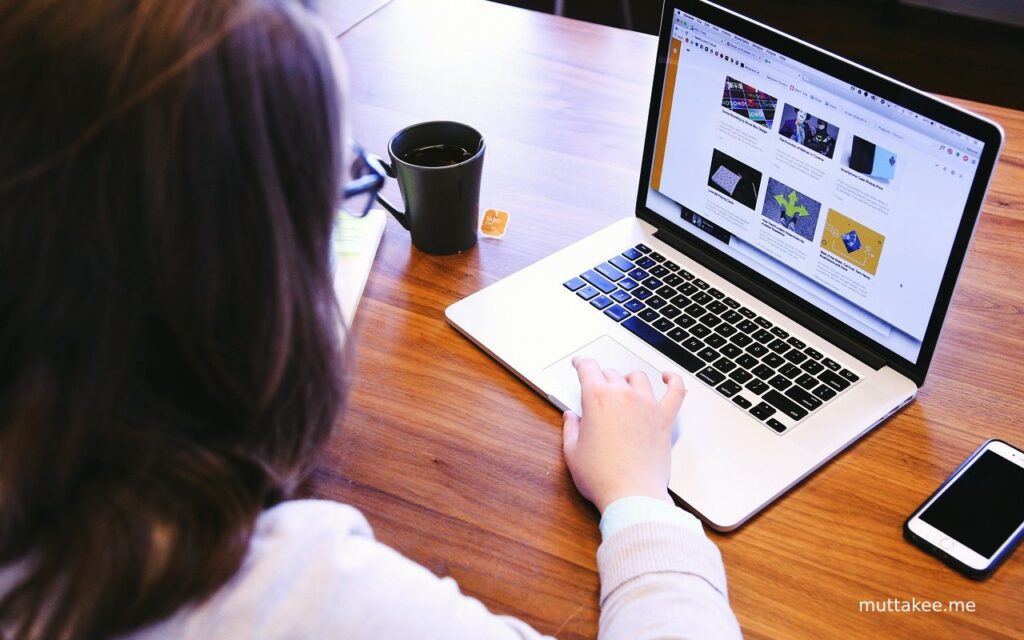 In the digital world we live in now, a business needs more than just a website or a profile on social media to be successful. They need a full digital plan that helps them reach their goals and gets real results. A Digital Strategy Consultant can help with this. A Digital Strategy Consultant is an experienced professional who helps businesses do well in the digital world by making and putting into action strategy plans. They know a lot about digital tools, customer behavior, and industry trends, which helps them make plans that fit the wants of each client.
The Importance of a Digital Strategy Consultant
A Digital Strategy Consultant is one of the most important people who can help a business find its way through the complicated and always-changing digital world. They give useful information and advice on how to improve digital marketing efforts, make a business more visible online, and help it grow. By using their knowledge of best practices and new trends in the industry, they can help businesses make decisions that will give them the best return on investment. With their help, businesses can avoid making mistakes that cost a lot of money and stay ahead of the competition in a world where digital is becoming more and more important.
Unleashing the Power of Data and Analytics
Data is the foundation of any digital strategy that works. A Digital Strategy Consultant knows how important data and analytics are to the growth of a business. They know how to collect, study, and make sense of data to learn important things about customer behavior, market trends, and how well a campaign is performing. With this knowledge, they can make suggestions based on data and improve digital tactics to get the best results.
Crafting an Effective Digital Marketing Plan
A Digital Strategy Consultant is great at making digital marketing plans that include many channels, such as search engine optimization (SEO), pay-per-click (PPC) advertising, social media marketing, content marketing, and more. They know how each platform works and can make custom plans to get the the majority impact, connection, and sales. They help businesses reach their marketing goals and grow in a healthy way by delivering the right word to the right people at the right time.
Maximizing Your Online Presence
In the modern digital age, it's important for a business to have a strong web footprint. A Digital Strategy Consultant can help you build and improve your online presence by helping you optimize your website, create content, interact on social media, and handle your brand's image. They work closely with you to create a consistent digital brand personality that speaks to your target audience and sets you apart from the competition. You can build trust, trustworthiness, and loyalty in your online group with their help.
Staying Ahead of the Digital Curve
Both digital tools and how people utilize them are always changing. A Digital Strategy Consultant knows what's going on in the digital world and keeps an eye on new trends and technology advances. They help businesses deal with change, stay ahead of the line, and take advantage of new chances. By being open to new ideas and trying out cutting-edge tactics, they make sure your business stays relevant, competitive, and ready for the future.
Collaborating for Success
The key to success in the modern digital world is to work together. A Digital Strategy Consultant works closely with your team to ensure that their skills match up with your business goals. They listen to your goals and understand the problems you're facing. Then they give you practical advice that gets results. By creating a relationship, they give your team the resources it needs to carry out the digital plan well, ensuring its long-term success.
Harnessing Innovation for Growth
Digital strategy is all about coming up with new ideas. A Digital Strategy Consultant is open to new plans and finds ways for your business to use new tools to move forward. Whether you want to apply artificial intelligence, automate your marketing, or try out virtual reality, they can help you use innovation to drive growth, improve customer experiences, and get ahead of the competition.
Measuring and Optimizing Results
A strong digital strategy is not something you set up and then forget about. A Digital Strategy Consultant keeps an eye on and measures how well your digital projects are doing. They use advanced analytics tools to keep track of key data, find places where your plans could be better, and make sure that it works best for optimal results. By using data-driven insights, they help you make smart choices, get the most out of your marketing expenditure, and reach your business goals.
Your Trusted Partner in Digital Transformation
In the fast-paced world of technology, it can be hard to figure out how to handle the challenges that come with digital change. A Digital Strategy Consultant is your trusted partner along the way, leading you through the process and giving you expert advice and support. They care about your success and work hard to help you reach your digital goals, boost growth, and use your business's full potential in the digital era.
Ready for a Digital Strategy Consultant to help your business grow? Contact us today to talk about your special needs and get started on a digital path that will transform your life. We'll work together to come up with a winning plan that will take your business to new heights.
Frequently Asked Questions (FAQ)
Why should I hire a digital strategy consultant?
Businesses nowadays require a thorough digital strategy. The best way to get your company off the ground is to hire a professional. They help companies avoid expensive errors, outperform competitors, and optimize digital ROI.
What do digital strategy consultants offer?
A digital strategy consultant tailors services to your aims. Digital marketing planning, website optimization, content production, social media management, data analytics, and performance monitoring may be offered. They help you choose the best methods to attain your goals.
Can a digital strategy consultant boost my internet presence?
The best way to get your message across is to have a look at the website. SEO, content, social media, and internet advertising are their specialties. Increase brand exposure, generate targeted traffic, and convert visitors into committed customers.
How do digital strategy consultants follow trends?
Digital strategy experts track digital trends. Continuous learning, seminars, webinars, and authoritative industry publications keep them abreast of new technology, consumer trends, and best practices. This lets them provide customers current advice.
Can a digital strategy consultant help my business transform?
Absolutely! Digital strategy consultants understand digital transformation. They can assist your organization negotiate digital transformation, find areas for development, and design plans to improve operations, customer experiences, and growth. Their ingenuity and developing technology skills keeps your organization ahead in the digital race.
How do digital strategy experts evaluate digital campaigns?
Digital strategy consultants use sophisticated data to evaluate campaigns. They monitor website traffic, conversion rates, engagement, and customer acquisition expenses. They analyze data to determine campaign performance and give data-driven suggestions to increase ROI.
How can digital strategy consultants succeed?
A excellent digital strategy consultant is technical, analytical, creative, and strategic. They know digital marketing channels, follow trends, and can turn data into meaningful insights. They are great communicators, collaborative collaborators, and passionate about digital innovation to build businesses.